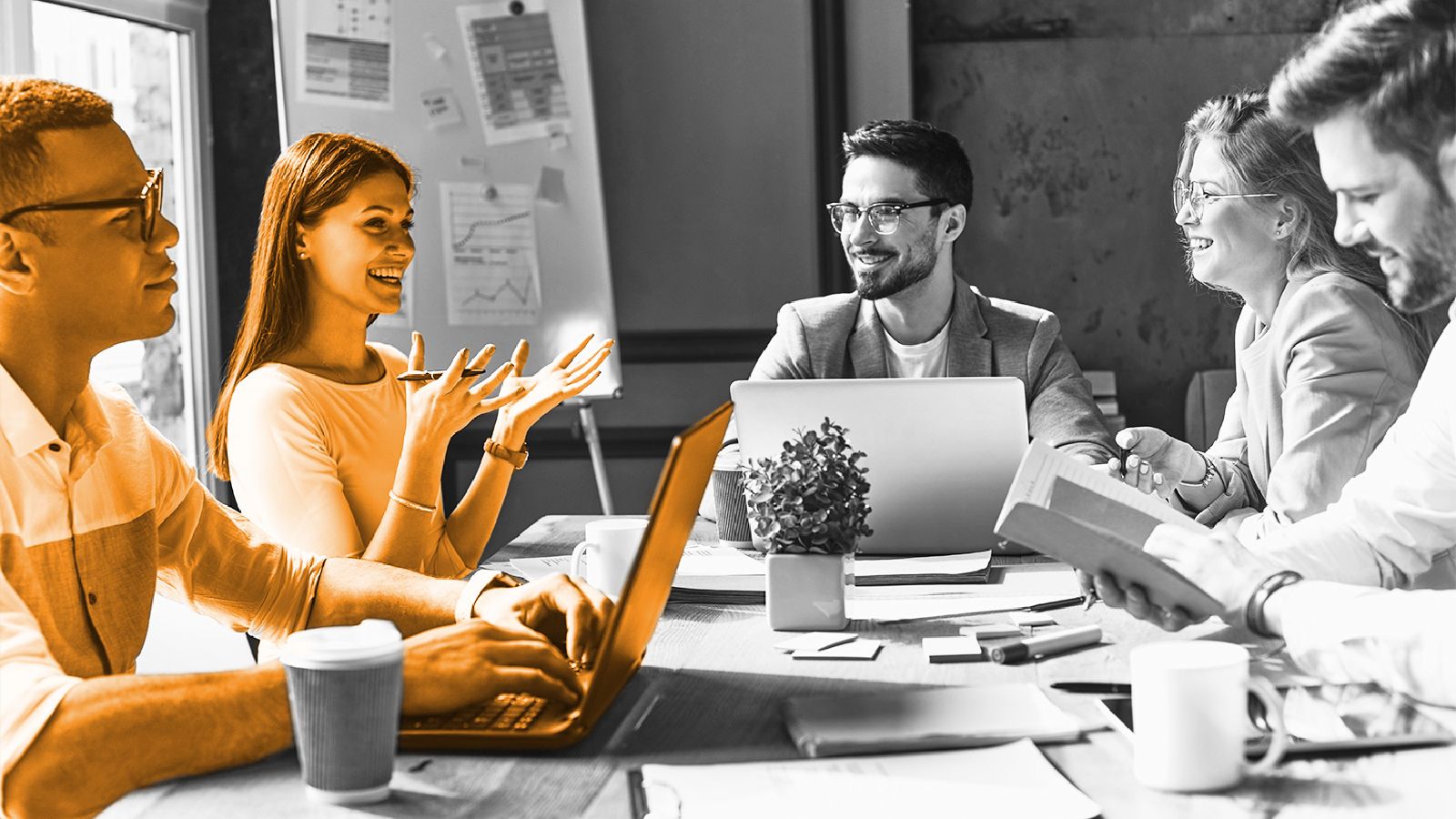 Although Boris Johnson's announcement on Sunday means we are starting a phased rollback on the lockdown, Covid-19 is far from over. Whilst certain businesses are being told to re open, the message to work from home continues to ring loudly.
For business leaders this presents a number of headaches. Should I call my employees back to the workplace or continue keeping them away on furlough and work from home schemes?
For those who choose to keep their employees at home the headache continues as they struggle with empty workplaces they are still paying for.
In this situation businesses will likely fall into one of two camps. Those who can work from home and those who can't.
For both groups, if they find they can adapt and continue working in a productive, efficient way, the question becomes 'Should I go back to my old way of working?'. And this is a question not only asked by business leaders but also staff, customers and the wider public. As discussed in our Social Distancing article last week, brands are going to be judged in the court of public opinion when it comes to how they protect staff and customers both during and after lockdown.
Let's start by looking at two industries which clearly fall into these two camps.
Critical Premise
The food industry is a noticeable example which requires its premises due to the high hygiene standards in the UK. Large scale food production needs dedicated kitchen space and food regulations dictate certain setups which must be monitored.
But how to maintain these high standards and still operate as a business? While smaller independent takeaways stayed open, larger fast food chains simply didn't have the processes, infrastructure or staff training in place to continue operating.
Looking at their smaller, more agile cousins, these large chains are trialling takeaway only services in select restaurants. Others are operating closed door opening schemes to work out how their premises will need to operate in the future.
For them, they not only have to work out how to adequately protect their customers and staff but how to prepare food in large quantities, get the food to their customers quickly and still keep processes in line with hygiene standards.
Non-Critical Premises
Banking, at another end of the spectrum, has seen its functions continue throughout all of this. They've had to. People still need to access their money, companies still need to pay their staff and many government support schemes flow through the banks in the form of loans.
HSBC recently announced it was reviewing its centralised offices as they feel there is scope to downsize their estate. Lockdown has effectively forced not just HSBC's hand, but the banking industry as a whole. Since 2008 the major banks have already been downsizing their high street footprint in an effort to be more cost efficient.
For decades there had been a culture of 'It's how we've always done it' and having their employees working out of an office was deemed as the 'done thing'. So much so, the lines blurred between what was a regulatory requirement and what was just legacy operating procedure.
While they were trialling work from home options in some areas, there were still reservations on whether they could do it.
Covid-19 took the decision out of their hands. All of a sudden employees who had previously been told they had to work in offices had to work from home. The arguments for offices understandably became meaningless.
What HSBC has demonstrated publicly, and I am sure the other banks will also be doing; is they have taken this event as an opportunity to see how the business functions in a very different way.
Which Camp Do You Fall Into?
The lesson here is not to jump on the work from home bandwagon. Equally, businesses cannot stand still no matter how integral their office or workplace might be to their operation.
Saving on work space might seem like the new gold rush but if you see your premise as a potential problem, make sure you consider all the implications.
Removing the workplace means an overhaul of processes. You need to review every process from front to back, look at problems that arise, look for solutions, and then look again for any new problems.
Take for example, the management of sensitive data. In the office employees might be required to access and print client data in order to send them something in the post. Is this possible at home? Is it GDPR compliant? Will you still be able to maintain your SLAs when an employee's post is not picked up every night? Will you maintain company standards and quality? Probably not.
But does this provide an opportunity to go paperless? Can you save on materials? Can you improve your SLA's with faster, electronic communication?
The point is Covid-19 has changed the world we live and work in forever. There will be no 'return to normal' so we must find a new normal. For some that will be work from home schemes. For others it will be adapted workplaces.
The smart businesses will use this world altering event as an opportunity to challenge the status quo. The post Covid-19 business will be leaner, more agile, more efficient but also more employee focused and provide their customers with a better service than ever. And yes, maybe they will utilise work from home schemes…maybe.