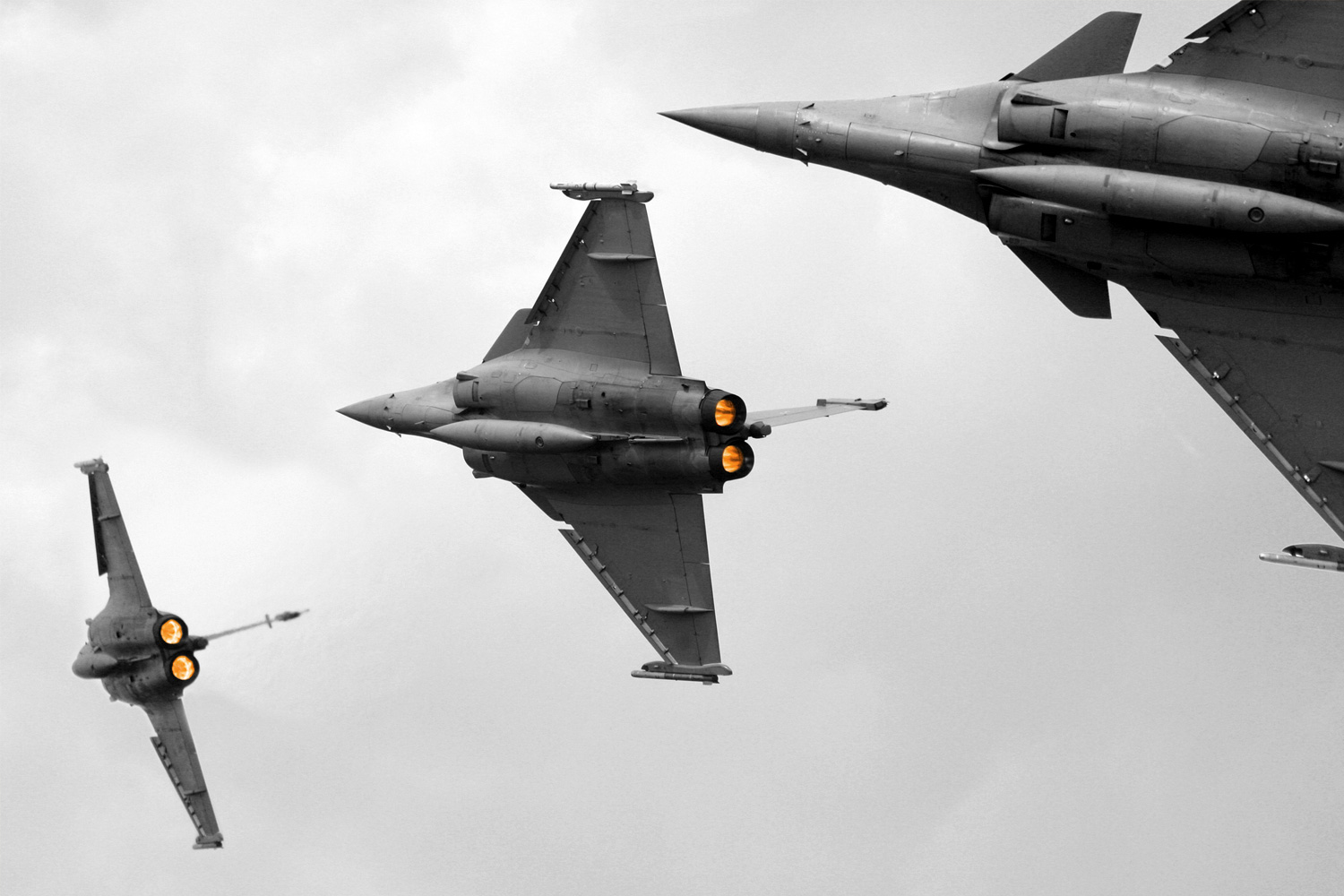 Bringing Fast Jet Operational Excellence to Continuous Process Manufacturing
I spent my first 30 years as a maintenance engineer in the Royal Air Force working on aircraft that initially entered service in the 1950s, including Hunter, Canberra and Vulcan. I continued to work through aircraft of the 1960s, '70s and '80s; before finally managing to work with the Force's most cutting-edge platforms, such as the C130J Hercules and the Typhoon of the 2000s.
These aircraft defined over 50 years of aerospace technology and operational excellence, and though these aircraft represented considerable changes in technology, mission and reach.
One thing they all had in common was when required to meet a take-off time for troop movements to Northern Ireland, airlifts from Cyprus, combat in Baghdad, or delivering emergency aid relief around the globe. The aircraft and crews were ready to punch holes in the sky and achieve the mission at operational readiness tempo.
This mission availability was a function of the outstanding people and optimised processes that ensured aircraft reliability and, thus, mission availability. I am happy to say I learnt about TPM from working at such a unique level of excellence and with people of outstanding character and competence.
So, when I moved into the civilian world of continuous process manufacturing, I saw no reason to change my methods or philosophy.
When it came to ensuring we had a mission like focus to ensure our plant and machinery had maximum availability, ran at top speed and produced quality products right first time, every time. Thus, for me, mission focus turned into the three elements of business focus described in Overall Equipment Efficiency OEE, availability, quality and speed.
The Royal Air Force had a very mature TPM process based on history and a big budget, but this had not stopped me from applying this military focus to my civilian career, examples included:
We conducted Autonomous Maintenance (AM) on a rotary cutter that realised an 8% improvement in OEE and a 6% decrease in waste.
In another plant, an AM event and a value stream analysis improved OEE by 14%.
In a paper manufacturing mill, I facilitated a 15% increase in production speed after a planned shutdown deploying the same methods used to plan significant aircraft servicing, including initiating a work order system, detailed planning, critical path analysis and work order prioritisation.
How was this achieved?
I had a dual focus on incrementally growing the people and processes to achieve operational excellence. The people needed to be valued, respected and integral to the problem-solving process, and the processes needed to be owned and optimised by those carrying out those processes daily. We did not need to be 'enabled' to do something in the military. We constantly looked to expand our span of control to get things done.
Organisations that are 'honest about empowerment' and 'meaningfully want to drive change from the ground up' should apply this same philosophy.
By enabling our teams to become drivers of change rather than, as explained to me before I started the transformation at one plant, they felt like 'victims of change' we create true Operational Excellence.
In my civilian practice, I also recognise TPM is a journey, with the tools of the journey having to be adapted to meet the client at their point of need.
A journey may be short for a client who already demonstrates significant benefits from a certain level of maturity but welcomes the opportunity to improve continuously.
To a longer and more strategic journey for a client that needs to transform from having no TPM through stages such as FMEA, Preventative Maintenance Optimisation (PMO), and Predictive Maintenance (Pdm) to the integration of a Computer Maintenance Management System (CMMS) used to drive ongoing reliability through Failure Reporting and Corrective Action Systems (FRACAS). The constant is we match the development of these tools with the development and growth of leaders and teams who genuinely care.
Although I have spent almost 40 years on the Total Productive Maintenance (TPM) Journey,
I am still surprised at how quickly evolving to the next stage of TPM reaps measurable and
sustainable results.
My maintenance engineering experience has taught me that anyone can benefit from TPM even if they apply one element at a time of TPM and that they focus on sustaining that change committed to the formula of:
In civilian maintenance, as in RAF maintenance philosophy, TPM can enable any business to, as the RAF would say, 'Rise Above The Rest'